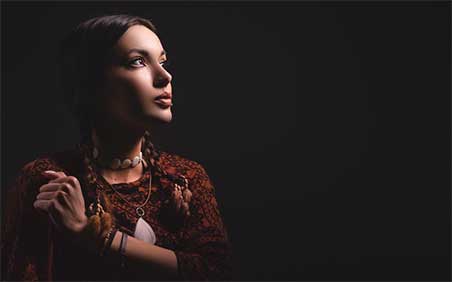 A calm and happy student believes learning is enjoyable and helps make the classroom pleasant for others. As an educator, one of your priorities is to enable your students to find the confidence, balance, and resilience they need to become the best version of themselves. But meeting that fundamental goal has become much more difficult during the pandemic, with long stretches away from the classroom. And students in indigenous communities have suffered, perhaps more than others, during this challenging time in which mental health problems have arisen for many young people everywhere.
Suicide is common across First Nations youth in Canada; it is five to six times higher than among non-indigenous individuals. Indigenous youth are at  increased risk for suicide due for many reasons: inadequate resources on reservations, health issues, feeling out of place, socioeconomic inequity, historical intergenerational trauma, and high levels of stress.
Not only are indigenous students at increased risk for suicide, their rate of graduation is also much lower than for their non-indigenous peers. It is crucial for educators to form strong connections with these students; this also involves developing meaningful relationships with the students' wider communities, including families, elders, and other leaders.
When working with indigenous youth in the classroom setting, you must keep in mind your students' cultural backgrounds; their needs, whether physical or mental; and the trauma your students' families have endured previously with residential schools.
We can improve the mental health of indigenous students with Social and Emotional Learning
The educational challenges that indigenous youth face have been heightened by the pandemic. Now is the time to help them by enriching opportunities for social and emotional learning skills which have suffered due to isolation and lack of resources. According to CASEL, Social and Emotional Learning (SEL) is an educational approach that encourages each student to develop kindness, self-control, good judgment, a healthy identity, and relationship skills. SEL advances toward these goals by nurturing school-family-community partnerships. The CASEL organization has developed an extensive array of resources for educators to employ in teaching students' emotional intelligence. By adopting SEL practices, you can reach your students where they are, whether in the classroom or in remote learning situations.
How will SEL work in your classroom?
Ensuring that each student's voice is heard and treated with respect
Building community within the classroom, through partnering and group activities as well as a culture of kindness and appreciation
Giving students opportunities to share their culture without pressuring them to do so
Helping students develop emotional awareness and self-control through role-playing
Improving your student's mental health and ability to manage emotions
Engage in trust-building exercises between students and staff; this is especially important for indigenous students
For more inspiration, check out: 25 helpful tips for integrating SEL. This resource guides you throughout the classroom day, starting with checking in with your students as they arrive, and ending with taking time for reflection, recognition of kindness, and goal-setting at the close of the day.
Building connection and trust with indigenous students:
 Another useful resource is the study "Factors in Aboriginal Student Success," by British Columbia's School District 57 Aboriginal Education Department (June 2016).  This research focused on the topic of school retention, and its process involved interviewing indigenous students, their families, counselors, and educators. The study identified several key components to achieving school success within the indigenous community.
4 key factors to keep indigenous students engaged and in school:
 Cultural safety – Cultural safety is increased by the cultural competency of staff and educators. By contrast, an environment of cultural "unsafety" is accompanied by bullying, racism, and ignorance.
Indigenous Knowledge – Know your history and terminology, and avoid offensive language. The most polite and accurate way to refer to indigenous Canadians is "First Nations." The term First Nations does not refer, however, to those who are Métis or Inuit.
Social and Emotional Learning – Create opportunities that foster the emotional growth and development of all students.
Reconciliation -Working toward reconciliation of past cultural traumas involves the development of culturally appropriate teaching curricula, which address the issue of residential schools and discuss the impact of colonization on the indigenous population.
Each of the four factors above has a relational aspect. In other words, building and maintaining vital relationships between students, educators, families, and elders is essential.
We Matter
 Another helpful resource for bolstering student mental health can be found through We Matter, a youth-led, nonprofit organization that supports education, healthy living, and hope for indigenous youth. It is well known that youth in indigenous communities suffer from high rates of mental health and substance abuse problems, and high suicide rates compared to other populations. We Matter has arisen to give hope and support to youth through its programs.
"We Are In This Together"
 As the authors of BC's School District 57 report concluded, "We are all in this together." Experiencing nurturing relationships is key to the individual student's mental health and school success. To help indigenous youth face today's challenges, everyone has a role to play in strengthening the relationships between schools, indigenous students, and their families. By adopting the SEL approach in your educational community, you can nourish your students' mental health, confidence, and resilience.
Sources: