Student Journey
A blended approach to learning has changed the educational landscape.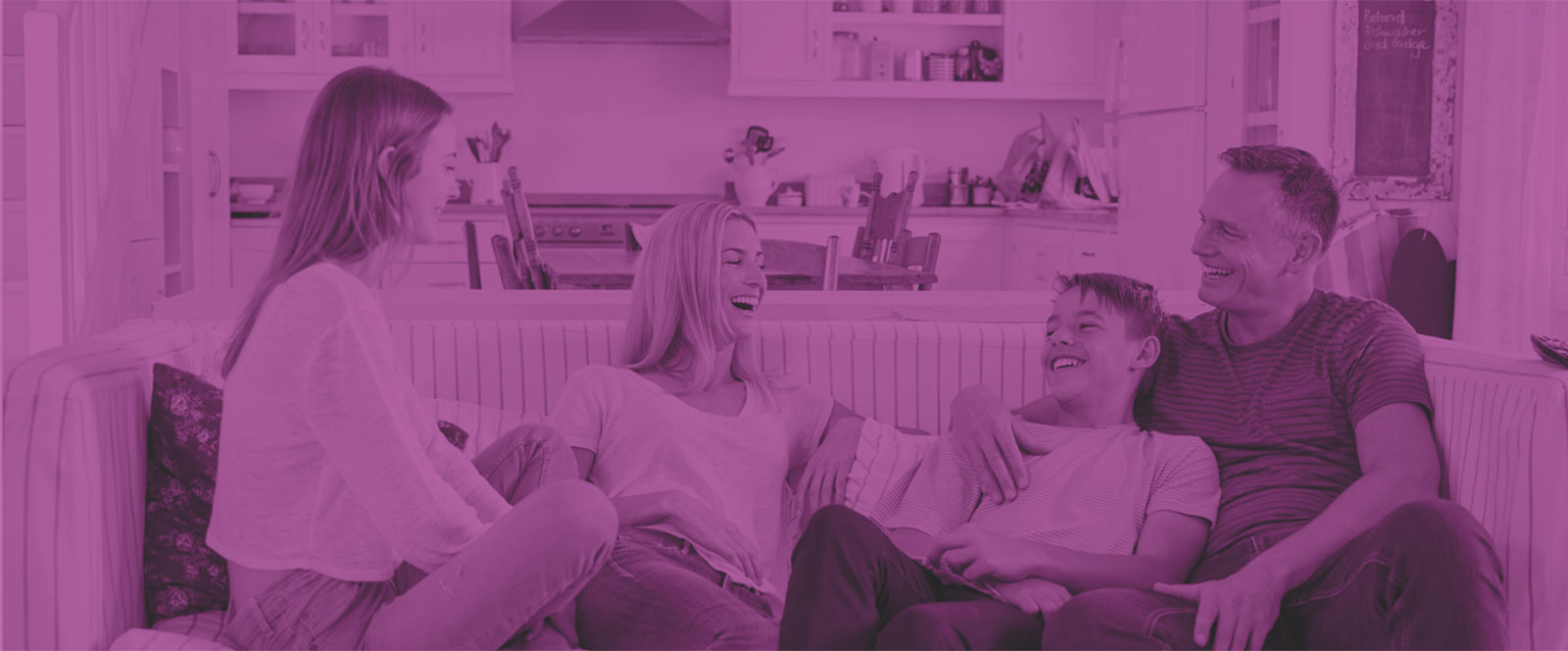 The opportunity to reinvent traditional classroom interactions is where the CU Program creates a bridge
It helps administrators identify which students would benefit from more teacher-based support, while equipping students to become more self-regulated.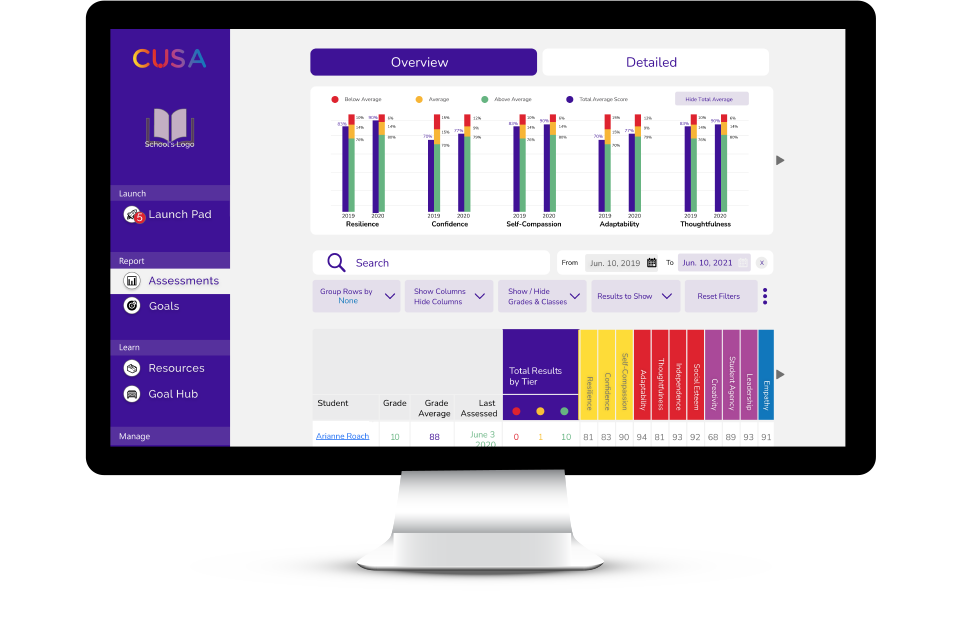 The ConnectU Program
A customizable Student Assessment Tool and a SMART Goal Curriculum that helps schools gain insights that accelerate student development. This promotes a growth mindset and improves student well-being.
Students experience a complete journey of reflection and self-regulation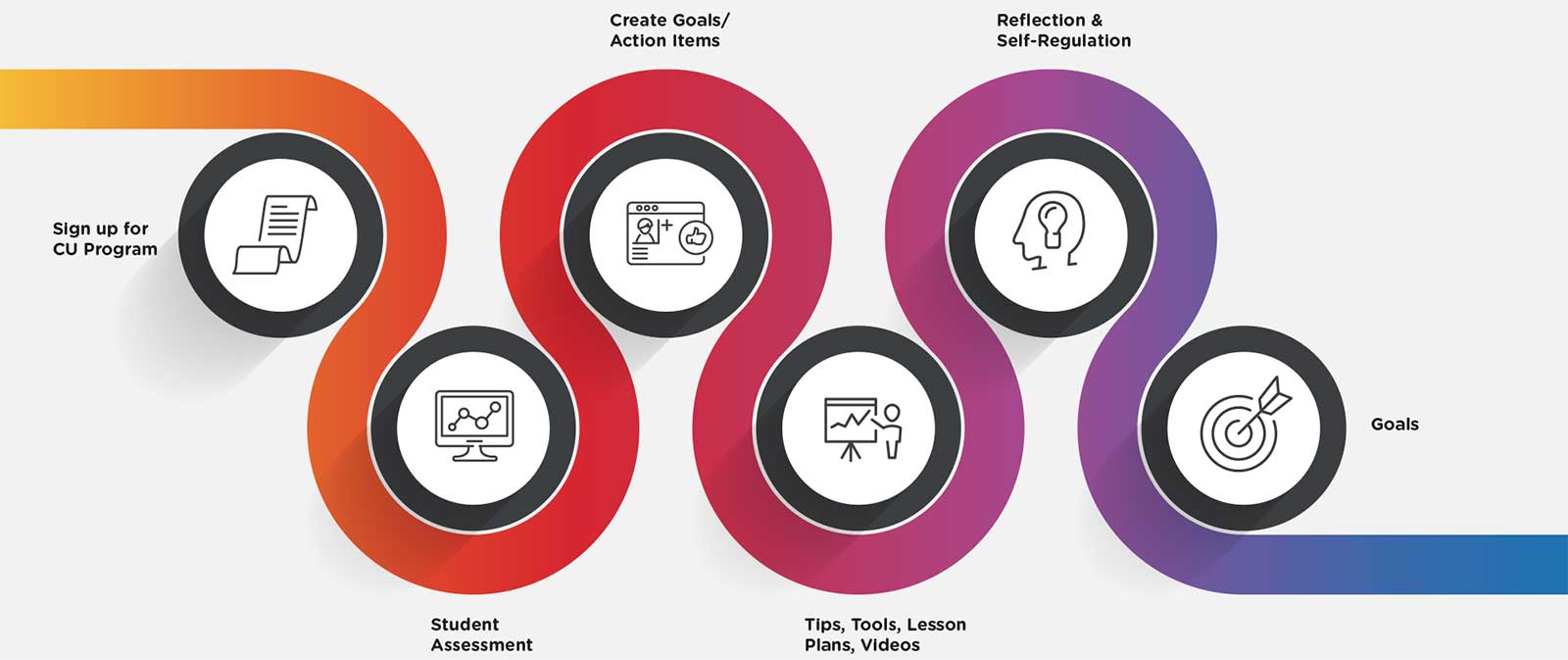 A customizable assessment that helps identify areas where students 11 to 18 can benefit from more support.


A goal-setting curriculum that guides students in creating, reflecting on, and achieving goals.
This builds cognitive skills such as critical thinking and problem-solving, which positively impacts teen confidence and resilience.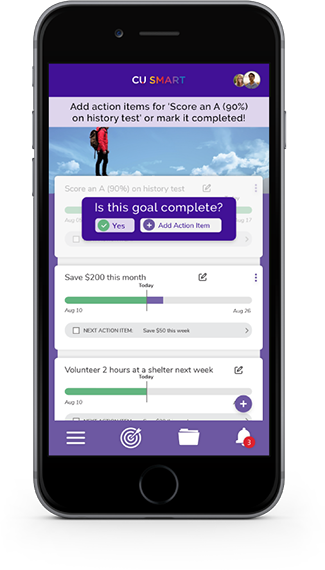 Development by Category
Discover a palette of growth constructs to choose from, within 4 key categories.

Growth by Goal setting
Goal setting increases student motivation, self-efficacy, and academic achievement!
Students create SMART goals and action items using an interactive, fun, flexible web-based app.
All progress is accessible through an intuitive dashboard that provides real-time student performance.
Growth by Goal setting, made easy!
The CU-SMART helps you focus on factors that impact students' well-being and equips them to begin their SMART goal-setting journey.

Assessment Results provide clarity on opportunity areas for each student, class or grade.
4 categories of growth used in assessment
Results accessed through Dashboard


Students can decide on an area of focus from our CU7 goal categories.
One goal must be Academic
Goal categories can be selected by the school


Students create SMART goals, one step at a time, guided by our 6-week program.
6-week program begins when dates are scheduled by teachers
Weekly homework assignments


Students create 2 or more action items for each goal. Our app helps them track and plan their progress.
Progress tracked for each action item
Reminders sent about due dates


Weekly self-reflection, regulation and planning, prompt students to adjustment as needed.
In-class planning, monitoring & evaluating activities
Weekly reflection times


Goal Buddies (accountability partners) support students along their journeys.
Weekly check-in scheduled
Goal Buddy notified on student progress
Setting and achieving self-directed goals becomes relevant and fun when students really connect with them.