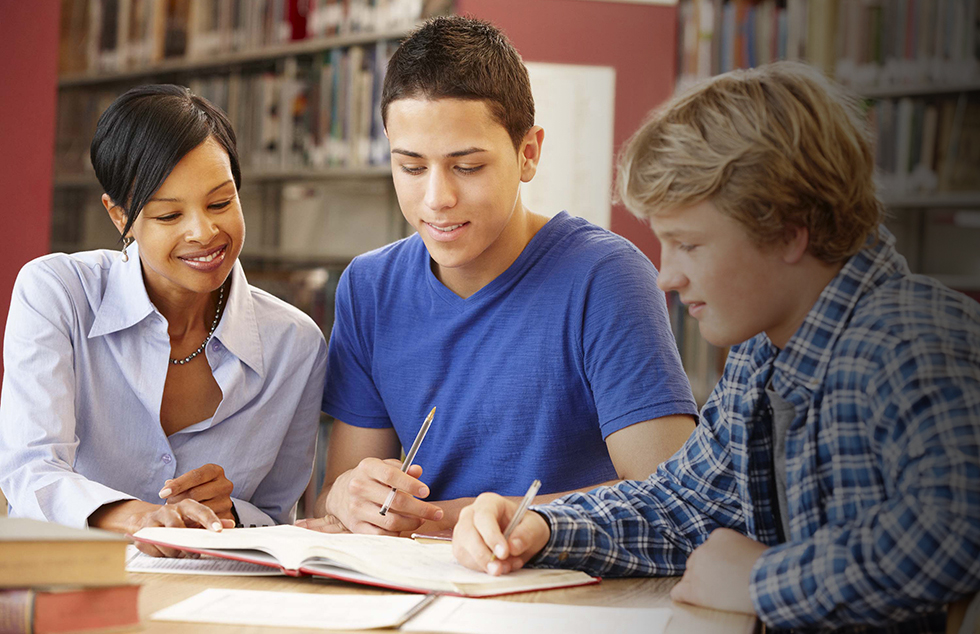 Social Emotional Learning
Self-Reflection
Growth
SMART Goal Setting
Inclusivity
Inspiring student growth and educator
empowerment through a powerful
metacognitive process.
The ConnectU Program
promotes a growth mindset for
students 11-18 years old,
through a complete journey of reflection
and self-regulation.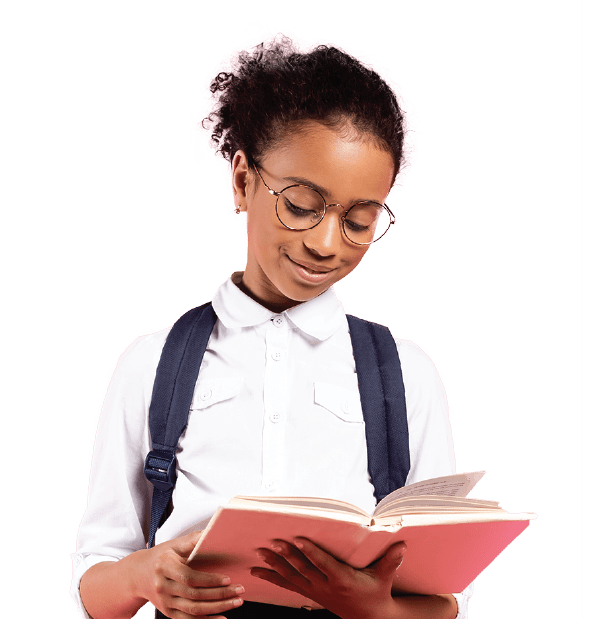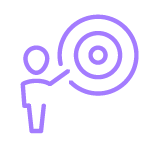 The CU-SMART Goal Setting curriculum guides them in creating, reflecting and attaining their goals.
This empowers students to cultivate metacognitive skills, which helps develop student agency.

Begins with a
6-week
Program
Discover a Student Journey that builds grit, confidence & metacognitive skills in
5 easy steps!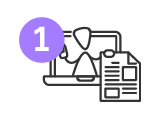 Create customized student Assessments with the CUSA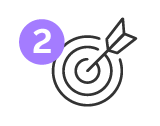 Launch the 6 week CU-SMART Goal Setting program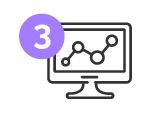 Monitor progress in real time through a user friendly Dashboard
Watch students grow with our automated curriculum
Measure and celebrate the positive impact and repeat!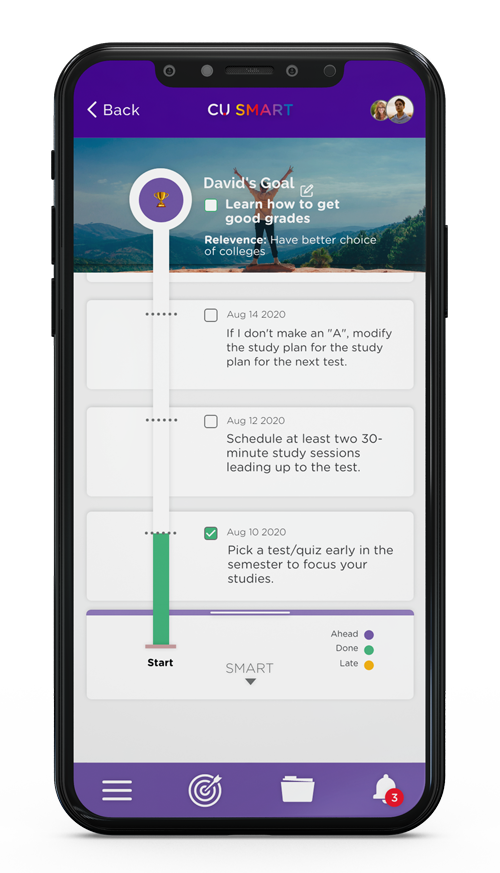 Proudly designed in collaboration with
educators, principals, educational and child
psychologists, and psychometricians.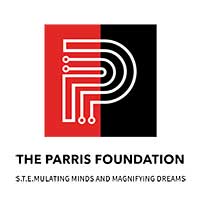 The Parris Foundation
Strategic Learning Clinic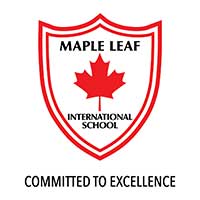 Maple Leaf International School
"The results of the ConnectU Student Assessment helped us identify students who are experiencing personal challenges, whom we assumed were doing well. ConnectU is helping us uncover what lies beneath the surface"
Richard Rozario
Principal at Maple Leaf International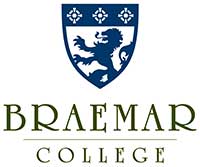 Braemar College
"The ability to see quantifiable measures of our students' Mental Health status, Social-Emotional Learning skills, Social Consciousness and Skill Development is invaluable to our program planning and intervention strategies."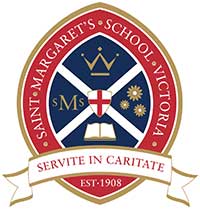 Saint Margaret's School Victoria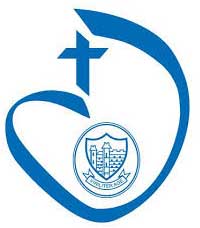 Sacred Heart School of Montreal
"These goal setting techniques have helped our students build more confidence and resilience. The program has helped them become much more intentional about creating and achieving their goals, which will support them, beyond academic success."
Erika Rath
Teacher at The Sacred Heart School, Montreal
ECS
"The ECS vision to go beyond academic excellence resulted in a collaboration with ConnectU as a strategic partner of our innovative Entrepreneurial Platform. The insights and functionality of the Student Assessment tool (CUSA) gave ECS the opportunity to learn about each student's level of Confidence, Resilience, and other key life learning skills. This helps the institution identify students who may need additional support in attaining their goals.
Moreover, it provides ECS powerful performance indicators that can be used to illustrate the degree of our students' character development over their scholastic career.
We highly recommend the ConnectU Program to any institution looking for a better way to develop student performance."
Miss Edgar's and Miss Cramp's School (ECS)
The Priory School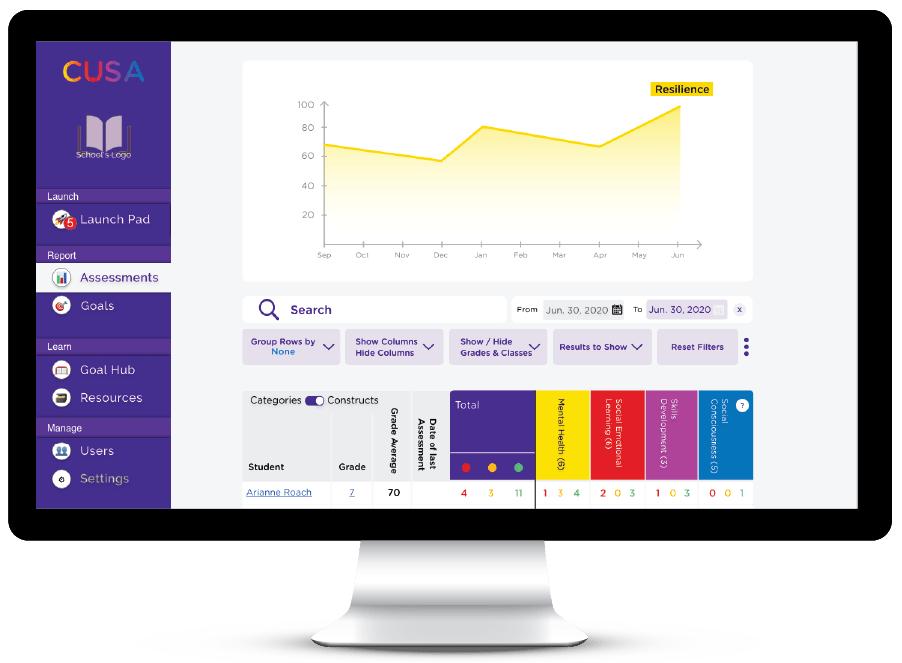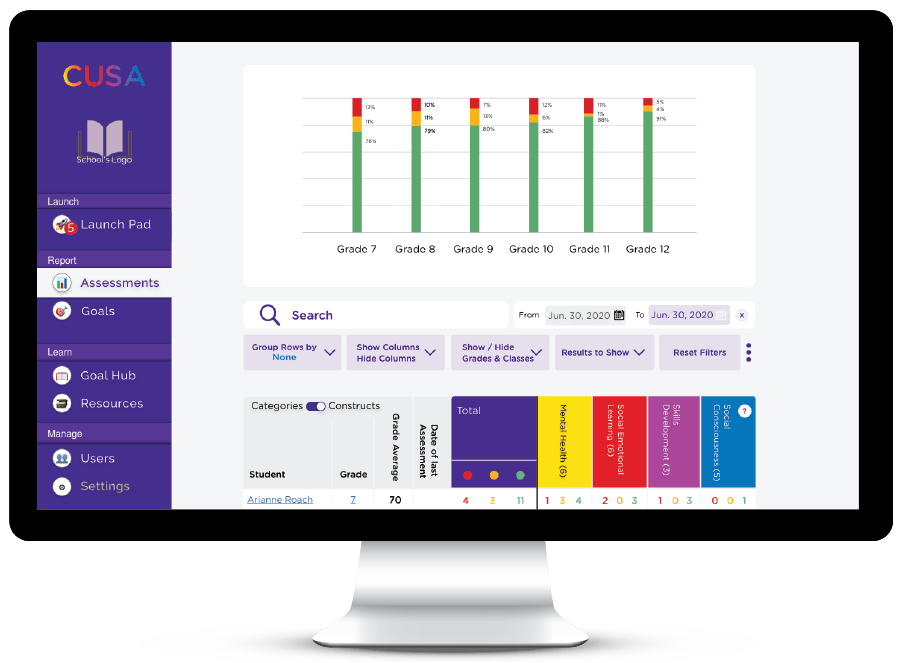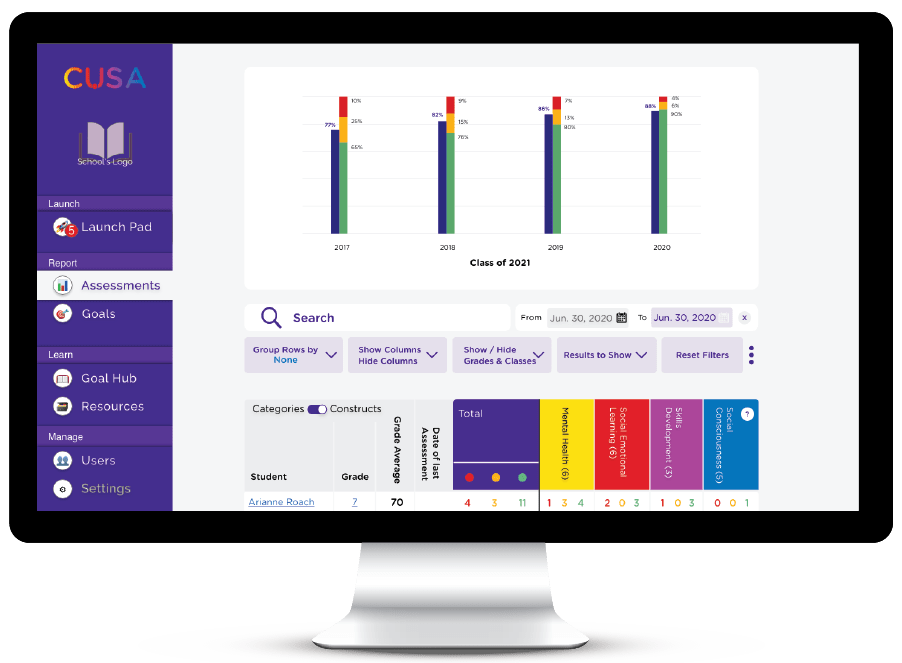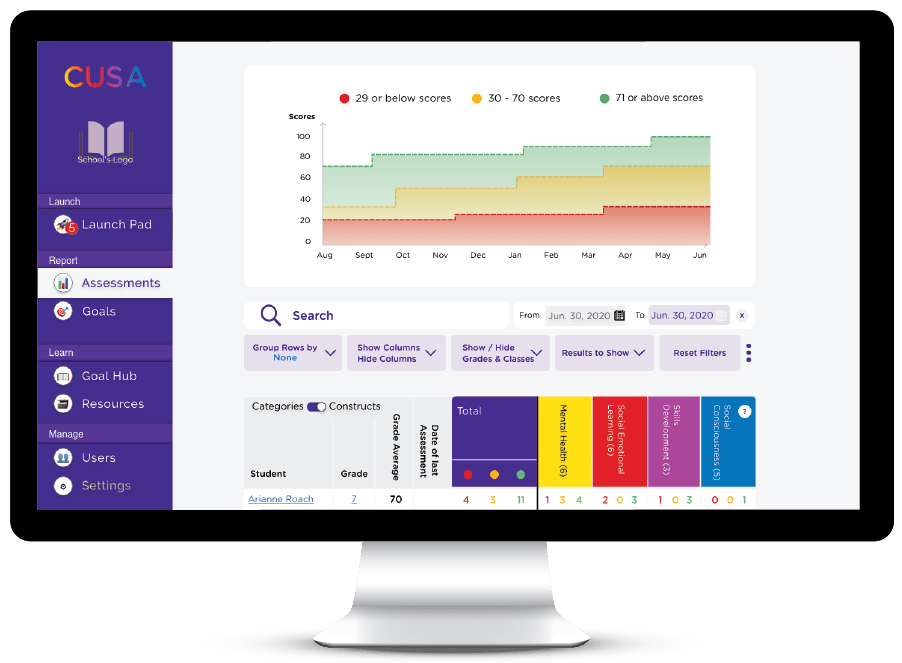 ADMINISTRATOR
BENEFITS
Reporting options: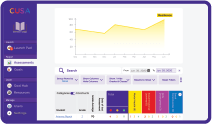 Evolutionary
student growth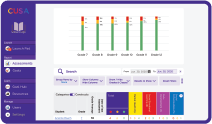 Combined student
performance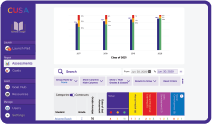 Class & grade
comparitives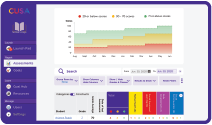 Student impact
reports
The need for a simple, flexible solution
that promotes growth is shared by: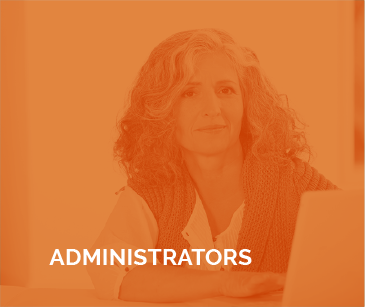 Student mental health is a growing concern with the increasing cases of anxiety and depression. Administrators continue looking for ways to support students and impact growth, but there is never enough time.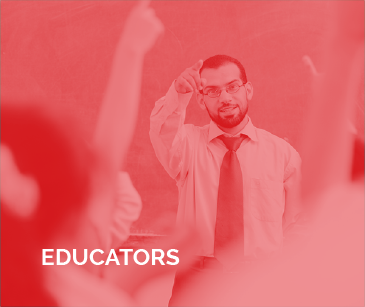 The focus on eLearning has impacted curriculums, platforms, and teaching methods. Expectations and responsibilities go way beyond the classroom.
Anxiety, depression and bullying are real issues that have been heightened due to the pandemic. Nearly one in three adolescents (31.9%) will meet criteria for an anxiety disorder by the age of 18.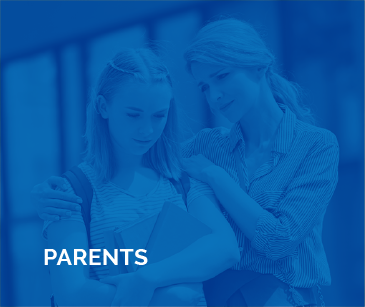 The stress of our performance-based society is matched by a parent's best intention to have their children excel. The realities of working remotely only add to this stress.
Here's how students become higher achievers and stronger learners

Assessment Results
Evidence-Based Programs
Accountability Partners "Goal Buddies"

Individualized Goal Setting & Action Items

Reflection & Self-Regulation

Social Emotional Learning